NVDA prepares to break $200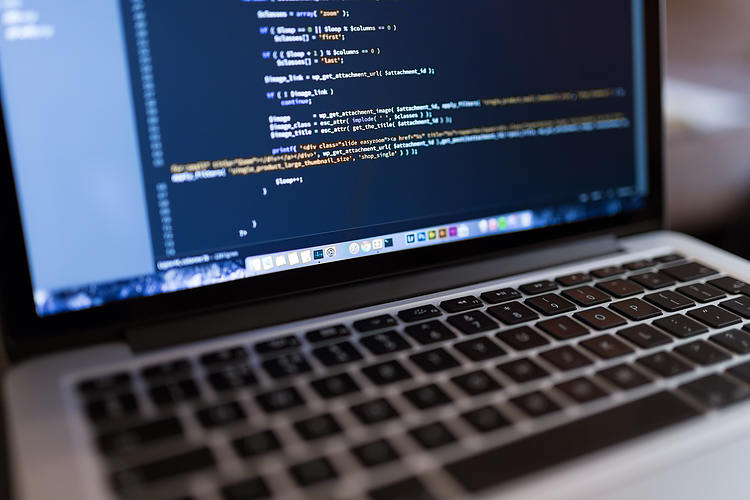 NVDA stock was hit this week by Netflix earnings.
Netflix subscriber losses caused the market to drop many other growth names.
Federal Reserve Chairman Jay Powell is eyeing faster rate hikes.
Nvidia (NVDA) stock slumped more than 6% on Thursday and lost further ground after hours. In doing so, NVDA shares broke through an important support at $206.50, implying a further decline below $200. The shares fell to $201.83 at market close on Thursday before losing another half percentage point to $200.90. The psychologically significant $200 level looks doomed pretty quickly.
Nvidia stock price: Netflix cross-reading and Fed aggressiveness raise concerns
Netflix's now infamous first-quarter earnings call gave the streaming leader its first subscriber drop in 10 years. Yes, it wouldn't have lost subscribers if not for the 700,000 abandoned accounts that fell victim to the Russian-Ukrainian war, but Netflix would have only gained about 500,000 in the quarter without this additional surprise. Half a million was still well below the 2 million he was guiding for the last earnings call. Over 600,000 accounts were also abandoned in the US and Canada alone in the first quarter.
Netflix preceded losing 35% in the following session. While Netflix has spent the past 15 or so years as the quintessential growth stock, news of its demise and/or fall from grace has affected the entire industry. With Facebook falling off a cliff to start the year and now Netflix, investors are repricing all of their high multiple growth stocks. Docusign (DOCU), Roku (ROKU), and Shopify (SHOP) all suffered related drops this week in light of Netflix. Nvidia as a major member of this group was treated similarly.
Second, news emerged from the Federal Reserve this week that interest rates may be rising at a faster pace in an effort to resolutely address stubbornly high inflation. Japanese investment bank Nomura now forecasts a 50 basis point interest rate hike in May, followed by two jumps of 75 basis points in June and July. That would equate to one of the fastest up cycles in Fed history and could lead to a more severe sell-off in growth stocks, which generally fare better in low interest rate environments.
Finally, Deutsche Bank cut its price target on NVDA shares from $285 to $255. That still gives Nvidia stock a 25% upside at current prices, but it's in line with other Wall Street firms that have reduced their bullish fervor for Nvidia.
Nvidia Stock Forecast: Breakout of $206.50 is a Warning
Any trader should see NVDA stock breaking through $206.50 on Thursday as a clear bearish sign. If you haven't already, it's time to sell. The $206.50-$208.95 support level has held three times since the start of the year. Even $210 has worked as strong support for most of the year. At $200, Nvidia looks pretty weak, though the big round number could hold if investors are lucky. Shares have not traded here since early October 2021.
Nvidia is more likely to bottom at one of the three support levels shown on the daily chart below. These are $195.54 from last October, $185.23 from last August and $177.80 from July 2021. Any one of them can withstand a sell off, but from this perspective it it's hard to know which one.
If there is a reversal and Nvidia stock stays above $200, it needs to quickly rally back to $206.50 to stay neutral. NVDA should then rally above the 21-day moving average, which currently sits at $217.39 (as seen on the weekly chart). The 200-day moving average above $244 is out of the question at this time, but this level would prove an uptrend.
NVDA 1-Day Chart
As another way to show the importance of $206.50, just look at the downward wedge scenario that the semiconductor has been trading in since December. NVDA shares were able to break out of the corner in March, but quickly fell back through the support level below $206.50 on Thursday. This action turned what would have been a bullish signal into a clearly bearish signal. The Relative Strength Index (RSI) at 40 proves that the market can sustain another leg for Nvidia shares at its current location. It may not be oversold until $180.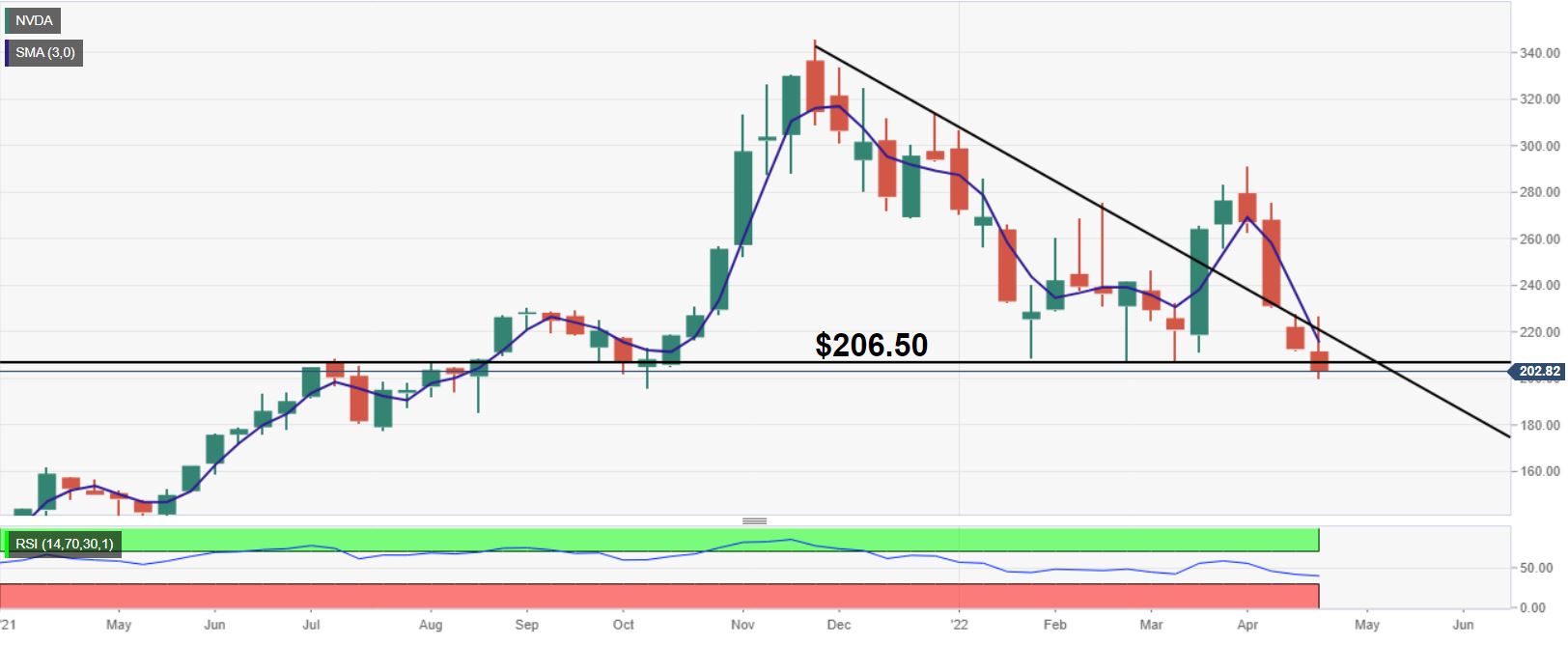 NVDA 1 week chart