Uber stock price: what's next after the earnings beat?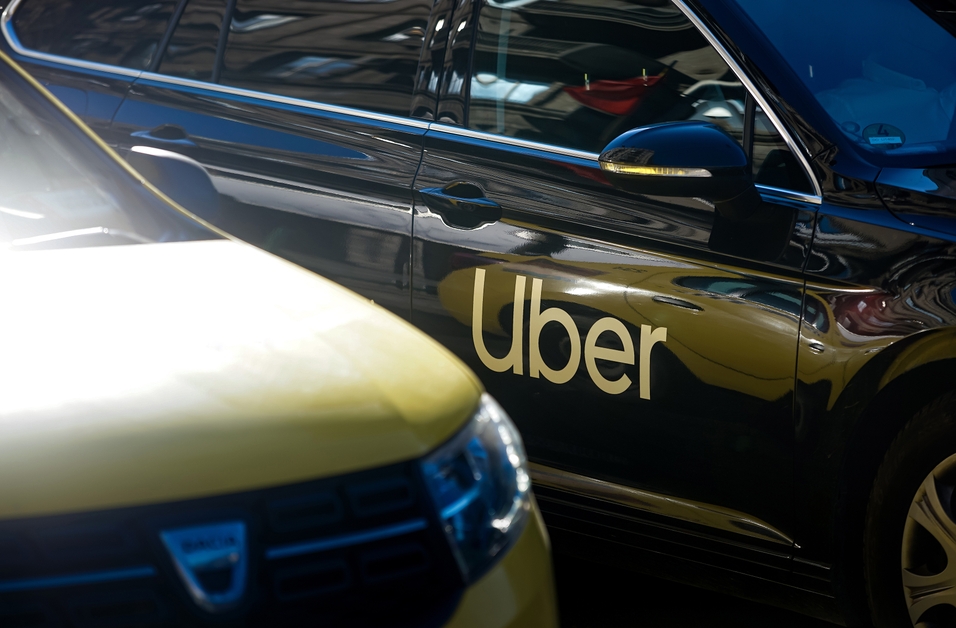 Uber May 4, 2022, Results Review
Uber Technologies, Inc. (UBER) released its first quarter 2022 results on May 4, 2022, after the close. Trading on May 4 opened at $27.37, down 7.16% from the May 3 closing price of $29.48. Consensus earnings estimates for the first quarter of 2022 were around -$0.27. On May 4, Uber reported earnings of -$0.18 per share, beating estimates by 33.3%. However, their earnings were not enough to boost the stock price. A pre-Q1 earnings valuation of $27.37 per share was too high for investors given data reported by Uber, which further depressed the price.
On May 4, 2022, Uber reported just over $6.85 billion in sales and a net profit of -$5.93 billion. Net profit for the first quarter of 2022 was down significantly from the previous four earnings reports. The third quarter of 2021 recorded a net profit of -2.42 billion dollars and the fourth quarter of 2021 recorded a net profit of $892 million. Due to the price decline we experienced on May 4, 2022, investors were likely caught off guard by the magnitude of the negative net profit that was reported for the first quarter of 2022. Investors sold their shares even though Uber beat earnings estimates.
On May 4, 2022, earnings reported -$0.18 per share and exceeded estimates by -$0.27.
Uber reported negative net income for the first quarter of 2022 at -$5.93 billion, down significantly from earnings reports in 2021.
To trade Uber stock options or buy stocks, open an account at Tasty Works
What does Uber's balance sheet tell us?
Uber's balance sheet for the past five quarters appears nominal and in line with what we expect from a growing company. Every quarter for the past five quarters, Uber has reported more assets and more liabilities than the year before. This indicates that Uber is acquiring assets to grow its business and thus acquiring more liabilities at a healthy pace. Uber's sales over the past five quarters also appear healthy, showing increasing quarter-over-quarter growth from approximately $2.9 billion in sales in the first quarter of 2021 to $6.85 billion. dollars in sales in the first quarter of 2022.
However, since Uber is not converting growth in its assets into ever-increasing net income, investors are choosing to sell their shares at a faster rate than they are willing to buy. Uber's stock price has been in a downtrend since February 11, 2021, when it posted its all-time high of $64.04, showing us lower lows and lower highs since then. As of this writing, Uber is trading at $24.21, down 62.2% from its February 2021 all-time high.
Key points to remember:
Growth in Uber's assets and liabilities over the past five quarters remains nominal.
Uber's stock price has remained in a downtrend since late February 2021.
Fig. 1: Graph of percentage change in prices of SPY versus UBER since January 1, 2022.
What does Uber's Q1 2022 earnings report mean for investors going ahead?
Uber's current price action is pushing new lows that we haven't seen since April 2020. Since then, Uber has continued to increase sales and acquire more assets. The doubt the inventors acted on is most likely related to Uber's inconsistent net income reports. Uber informed investors that the recent decline in its net profit is due to investments that have been made in other companies. Like Southeast Asian delivery company Grab, self-driving company Aurora, and China-based transportation company Didi.
Basically, it's understandable that Uber wants to launch early and strong with competitors around the world. We also understand why Uber wants to invest in autonomous vehicles, to facilitate its carpooling and delivery services. The market is looking for buyers and the $21.51 price level represents an important support level for Uber's stock price. Given the opportunity Uber has at its fingertips, especially with the impending era of autonomous vehicles, this price point seems attractive to start building a position.
As Uber's sales increase, it is likely that Uber will continue to spend and invest in its own industry. This behavior can produce lackluster earnings reports in the short term. However, if Uber can develop the technology needed to reduce the cost of hiring drivers by introducing self-driving cars to their industry, the sales-to-net-income ratio will swing dramatically toward profitability. If you believe it's possible, the current stock price represents tremendous value. The alternative is that Uber does not continue to pursue innovation and grow its footprint and, as a result, drives its stock price down into worthlessness.
tastyworks, Inc. and tastytrade, Inc. are separate but affiliated companies.